FOR THE JOY OF IT! CREATIVE RETREAT WITH JOAN STANFORD & MARILYN HAGER
September 28, 2016 @ 6:30 pm

-

9:30 pm

PDT

$35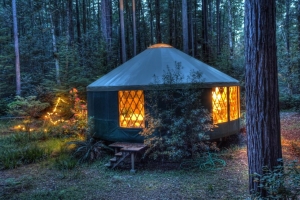 So many have asked if we'll be doing another film/art night. We are back minus the dinner and are hoping you will join us as we watch Inocente, the 2013 Academy Award Winner for Best Documentary Short. It presents the story of a 15-year-old undocumented homeless immigrant, who fiercely pursues her dream of becoming an artist.
We will watch the film and then adjourn to the yurt to respond with art making and or writing followed by group sharing about the film and our creations. The yurt is full of all kinds of art supplies. So come play with paper, paste, collage, watercolor, poster paint, glitter, glue, feathers, fabric, beads, pipe cleaners, popsicle sticks, whatever strikes your fancy. Or bring your journal and respond with writing, poetry or prose. You need no experience in any of the arts to participate, We promise. We take special care in our groups, to create a safe, nonjudgmental. atmosphere so you can relax and enjoy, no matter what your experience with this sort of expression.
Facilitated by Joan Stanford ATR-BC, Board certified Art Therapist and Marilyn Hagar, MA, Registered Expressive Arts Therapist.
Space is limited so register early. Contact Marilyn at mkhwalker99@gmail.com

MORE CONTACT INFO
Marilyn Hagar
FOR THE JOY OF IT!
Creative Arts Retreat
Mendocino, Ca
707-937-4546
mkhwalker99@gmail.com
www.forthejoyofit.org
www.facebook.com/forthejoyofit